Words and music by Dennis Livingston

WATCH A VIDEO


Performers: Scott Coulter, Kenneth Gartman,
Alex Goley
The Stories In My Mind:
Metropolitan Club, NYC 2011



PLAY THE ORIGINAL DEMO RECORDING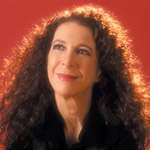 Demo singer: Sophia Bilides
Demo pianist: Doug Hammer

PERFORMANCE TIPS:

Length of song: 2:45

Song style/genre: Uptempo city tribute set to Latin rhythms

Key(s): B flat major to C major

Note range (Low/High): F above middle C to F an octave above middle C

About the song: You've had a delightful April in Paris, spent a lovely autumn in New York, left your heart in San Francisco and proclaimed that Chicago is a toddling town. Now it's time for springtime in Boston, a glorious part of the year in a lovely city which has managed to go 400 years without a song standard of its own. Until now. (But a tip of the hat to "Dirty Water," Charlie who "never returned" from his subway ride, Harnick's "Boston Beguine" and Gershwin's "Back Bay Polka.")

Gender point of view: Irrelevant.





CONTACT DENNIS to request sheet music and/or a CD or MP3 for this song. The message should include your name, address, phone (optional), e-mail and your website, if any.