Words and music by Dennis Livingston

WATCH A VIDEO


Performer: Christina Connors
The Stories In My Mind:
Metropolitan Club, NYC 2011

PLAY THE ORIGINAL DEMO RECORDING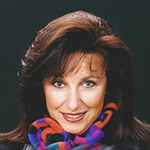 Demo singer: Zola
Demo pianist: Doug Hammer

PERFORMANCE TIPS:


Length of song: 3:01

Song style/genre: Blues

Key(s): D major

Note range (Low/High): G sharp below middle C to C sharp above middle C

About the song: Some affairs are meant not to last, especially when one partner wants the relationship to evolve to a more permanent level and the other doesn't. In that case, the former may need to reach the decision to call the whole thing off, hard as that may be, because it's too frustrating to continue the status quo. How the point of view character feels about this choice — angry, sad, regretful — is open to the singer's interpretation.

Gender point of view: In the past, it was usually a woman in the situation the song describes. Now it could be a man as well. This is called progress.

Blog posting: The song has been placed at "Dates From Hell," a blog by Chava Hudson at Zingology, an online zine. It makes an all too appropriate soundtrack as you read her stories of guys who don't work out.






CONTACT DENNIS to request sheet music and/or a CD or MP3 for this song. The message should include your name, address, phone (optional), e-mail and your website, if any.