Words and music by Dennis Livingston

WATCH A VIDEO


Performers: Julie Reyburn, Scott Coulter, Kenneth Gartman, Christina Connors, Alex Goley
The Stories In My Mind:
Metropolitan Club, NYC 2011
Performer: Lonny Smith
Out of the Box:
Black Fox Lounge, Washington, DC 2012

PLAY THE ORIGINAL DEMO RECORDING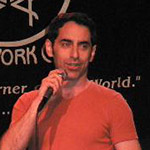 Demo singer: Brian De Lorenzo
Demo pianist: Doug Hammer

PERFORMANCE TIPS:

Length of song: 4:36

Song style/genre: Uptempo, jazz comic piece with opera parody chorus

Key(s): E major to A major

Note range (Low/High): B below middle C to D in next octave above middle C

About the song: Collecting can be a passion and a pathology, as this ode to urban living makes clear about a person who is trying to cram too many books into too small a living space. While the point-of-view character gives an increasingly madcap account of how he copes with his collection, then begs for relief in the Wagnerian chorus, the final verse makes clear what we all know — the true collector is not only possessive, but possessed.

Gender point of view: Irrelevant.






CONTACT DENNIS to request sheet music and/or a CD or MP3 for this song. The message should include your name, address, phone (optional), e-mail and your website, if any.