Length of song: 3:18
Song style/genre: Midtempo rumba
Key(s): F major to E flat major
Note range (Low/High): D above middle C to E flat an octave above middle C
Duet version available: Yes
About the song: The story is simple and common: one of the parties to a friendship has fallen in love with the other and yearns for an expression of reciprocal feeling — but can't wait forever for a response.
Gender point of view: Irrelevant
Discography: ME & MY BEST FRIENDS: THE SONGS OF BOB LEVY/Dane Vannatter/Track 7/Silk River Music 520082
Available at: CDBaby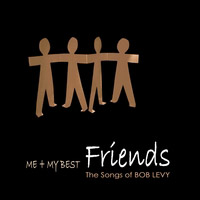 Press: "[Besides Perry Danos] five other singers are on board, with one song apiece. One is cabaret artist Dane Vannatter...whose track is a smoothie and highlight." Rob Lester in Cabaret Scenes, December 2008
Video: Dane Vannatter performs this song in the 2009 Cabaret Songwriters Showcase at Deane Hall in the Calderwood Pavilion in Boston.