Words by Trent Walker
Music by Dennis Livingston



PLAY THE ORIGINAL DEMO RECORDING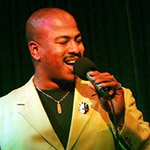 Demo singer: Gordon Michaels
Demo pianist: Doug Hammer

PERFORMANCE TIPS:

Length of song: 4:53

Song style/genre: Midtempo swing with an R&B feel

Key(s): E flat major

Note range (Low/High): B below middle C to E flat an octave above middle C

About the song: A simple tale, often told. The protagonist very much misses the person who has left the relationship they once enjoyed. A loneliness pervades the song as the one left behind contemplates the emptiness of the home they shared and life without his or her partner. What else is there to say but "I want it all back"? Will this happen? The song leaves you wondering.

Gender point of view: Irrelevant

CONTACT DENNIS to request sheet music and/or a CD or MP3 for this song. The message should include your name, address, phone (optional), e-mail and your website, if any.