Words by Bob Levy
Music by Dennis Livingston

PLAY THE ORIGINAL DEMO RECORDING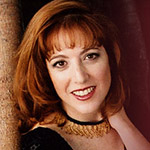 Demo singer: Jinny Sagorin
Demo pianist: Doug Hammer

PERFORMANCE TIPS:

Length of song: 2:29

Song style/genre: Mid-tempo religious, inspirational

Key(s): D major

Note range (Low/High): A below middle C to B above middle C

About the song: A new Hanukkah song written in a traditional style, hymn-like and serious in tone, it honors the custom of lighting the candles of the menorah in memory of an ancient war that preserved Jewish freedom. The tune is singable by everyone from professional musicians in solo performances or choirs to families during the Hanukkah season.

Gender point of view: Irrelevant.




CONTACT DENNIS to request sheet music and/or a CD or MP3 for this song. The message should include your name, address, phone (optional), e-mail and your website, if any.